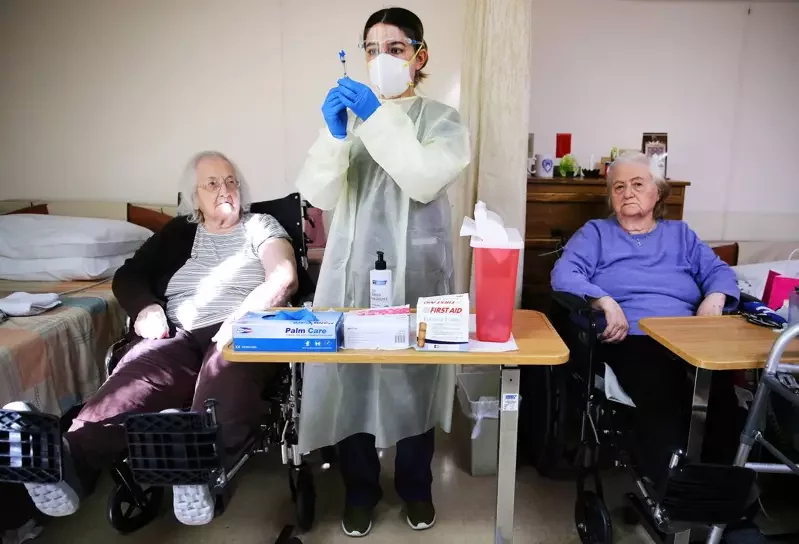 Fifty-nine per cent of newly diagnosed cases are asymptomatic and can spread the virus; Dr. Fauci urged people to be patient and wait for the vaccination.
         Residents of California are being vaccinated. Getty Images a statistical model from the federal Centers for Disease Control and Prevention (CDC) shows that up to 59% of new cases of pneumonia are asymptomatic, including 35% before symptoms and 24% without symptoms at all, before it even got started. The CDC study, published in the American Medical Association, ADDS weight to the importance of following the guidelines; wearing masks, washing hands, keeping social distance and undergoing new crown screening, whether or not you're feeling unwell. "The bottom line is to hold on to the invisible carriers until most people are vaccinated, " said study co-author Jay Butler, deputy director of infectious diseases at the CDC, and a more contagious variant from the UK, forcing the people to strengthen the epidemic prevention, in order to suppress the epidemic. There are many factors that contribute to the spread of NCP, but Butler says the researchers used a more basic statistical approach to arrive at the rate of infection by comparing the duration of infection with the number of asymptomatic infections. Statistical models consistently show that asymptomatic infections account for almost half of all infections.
         Still, Muge Cevik, an infectious disease specialist at the University of St Andrews, says the US study was flawed. He said that according to a September study, the 35 percent rate of asymptomatic infection was closer to the status . He said the study did not take into account environmental factors. "asymptomatic transmission is key, but more important are long-term care facilities and home-based transmission; this means we need more screening for high-risk groups, " Butler said, according to the results of the analysis and peer review, 75% of asymptomatic patients are infectious, "hopefully by adjusting the variables in the study, some doubts can be resolved. "
         In addition, there is no certainty that the new crown vaccine will slow the spread, so it's not part of the statistical model. "information on the effect of the vaccine on asymptomatic transmission is very limited, " Butler said. The new vaccine protects against symptomatic disease, but in clinical trials it is not known whether patients can spread the pathogen after injection.