Facial masks are here to stay. Even if the number of Covid-19 infections suddenly plummets, the aftermath and new hygiene protocols will stay longer, if not forever… And that means, we have to treat face masks as a part of daily life, an essential of our new pandemic wardrobe that can't be forgotten at home – just like your cellphone
         Textile masks with the «TESTEX Community Mask» label have been developed based on the recommendations of the «Swiss National COVID-19 Science Task Force» (Source: www.ncs-tf.ch/en,download). The products are tested for splash resistance, particle filtration efficiency and air permeability using test methods further developed by Empa. In addition to reusability, they also offer testing for harmful substances according to STANDARD 100 by OEKO-TEX®. The protection is maintained over the lifetime of the mask according to the manufacturer's declaration, but at least for 5 washing cycles. The general rules of hygiene and conduct of the FOPHmust be followed (www.bag-coronavirus.ch).
Note: The products awarded the «TESTEX Community Mask» label are not respiratory masks (FFP1, FFP2 or FFP3) in accordance with the PPE Regulation (EU) 2016/425 and also not medical face masks in accordancewith the Medical Device Directive 93/42/EEC or Regulation (EU) 2017/745.
Special test methods according to the recommendation of the Task Force»
         Textile masks, which are mainly aimed at source control, provide adequate protection against liquid droplets of various sizes, which occur when coughing or sneezing, and against aerosols (particle size of 1 micrometre). They must also have sufficient air permeability to minimise breathing difficulties and be able to be worn for a long time without impairment. The following tests are performed:
– Splash resistance: no penetration of liquid according to EN 14683:2019 + AC: 2019
– Particle filtration efficiency: FE ≥ 70% at a particle size of 1 micrometre
– Air permeability: <70 Pa ± 3 / cm2 (ISO 9237), in deviation from the recommendation of the «Swiss National COVID-19 Science Task Force»
Reusability* & comfort
            These textile-technological tests according to EN and ISO standards ensure reusability:
– Colour fastness to domestic washing (ISO 105-C06)
– Colour fastness to perspiration (ISO 105-E04)
– Colour fastness to saliva (DIN 53160-1)
– Dimensional change max. <+/-10% (EN ISO 3759 / 5077 / 6330), ≥ 5 cycles or according to manufacturer's specification at ≥
60°C.
          The STANDARD 100 by OEKO-TEX® is a globally uniform, independent testing and certification system for textile raw materials,intermediate and end products at all stages of processing, including accessory materials. The strict tests for harmful substances and the comprehensive catalogue of measures of STANDARD 100 by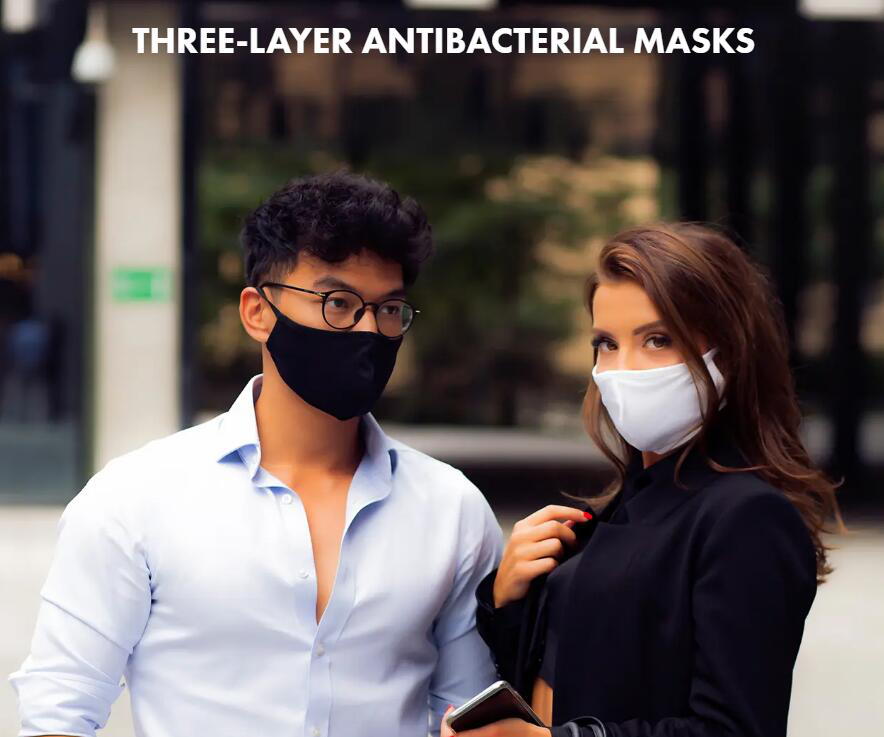 OEKO-TEX® include:
– Important legal regulations such as banned azo colourants, pentachlorophenol, cadmium, lead, etc.
– Numerous chemicals that are hazardous to health, even if they are not yet regulated
– Numerous substance classes that are also relevant to the environment
– Requirements of Annex XVII and the ECHA SVHC candidate list
Other criteria
– No use of chemicals containing fluorine
Mask design
            The mask must be designed to cover the nose, mouth and chin.It should ensure a tight fit at the sides.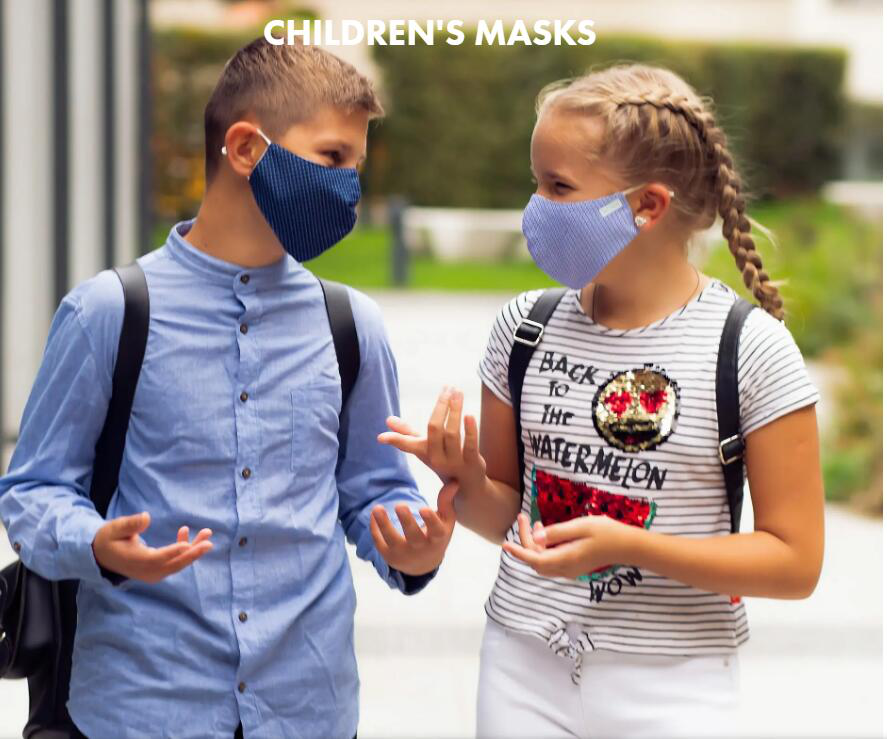 Instruction manual
          The manufacturer is obliged to enclose instructions for use with the mask, especially for first use, care (hygienic processing)
and disposal. The following information must be included:
– Hygiene requirement for first use: Wash once at ≥ 60° with heavy-duty powder detergent
– Care: ≥ 60° with powder detergent
– Number of washing cycles: According to the manufacturer›s declaration, at least 5
Manufacturer's declaration
          On the basis of the test report and the manufacturer's declaration, the manufacturer, distributor, etc. are obliged to carry out production identically to the test sample. A change in the manufacturing process requiresa new test.
Validity
           The right to use the «TESTEX Community Mask» label is limited to one year and may be extended. TESTEX AG